Bridging the gap between visionaries and investors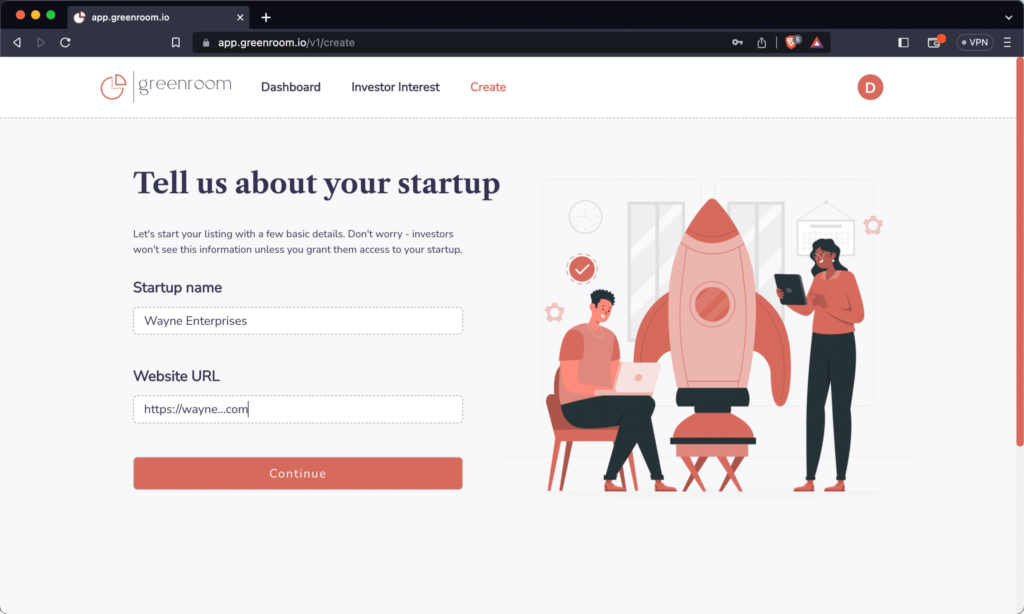 Greenroom.io is a revolutionary platform designed to connect ambitious startups with visionary investors, transforming the landscape of startup investment and reshaping the way capital is raised.
We're on a mission to make the fundraising process more transparent, accessible, and empowering for all parties involved.
At Greenroom.io, we believe in the power of relationships to drive innovation and growth.
Our user-friendly platform creates a vibrant ecosystem where startups and investors can come together, collaborate, and embark on their next big adventure.
By fostering meaningful connections, we're helping to build the foundation for lasting partnerships and shared success.
Who's behind Greenroom.io?
Hi - I'm Ditlev...
I built Greenroom.io to change the game in the investment banking industry and provide startups with a better way to raise capital.
I've raised millions for my own startups – and invested millions into other promising ventures – and after experiencing the inefficiencies and unfairness of the current scene, I wanted to create a platform that connects startups with investors in a more transparent and equitable way.
With Greenroom.io, startups are empowered to control the fundraising process and investors have access to a carefully curated network of exceptional startups. And it's always free to be a startup at Greenroom.
My goal is to give the next generation of entrepreneurs and visionary investors the tools they need to succeed, and to help reshape the startup investment landscape for the better. Feel free to link up with me.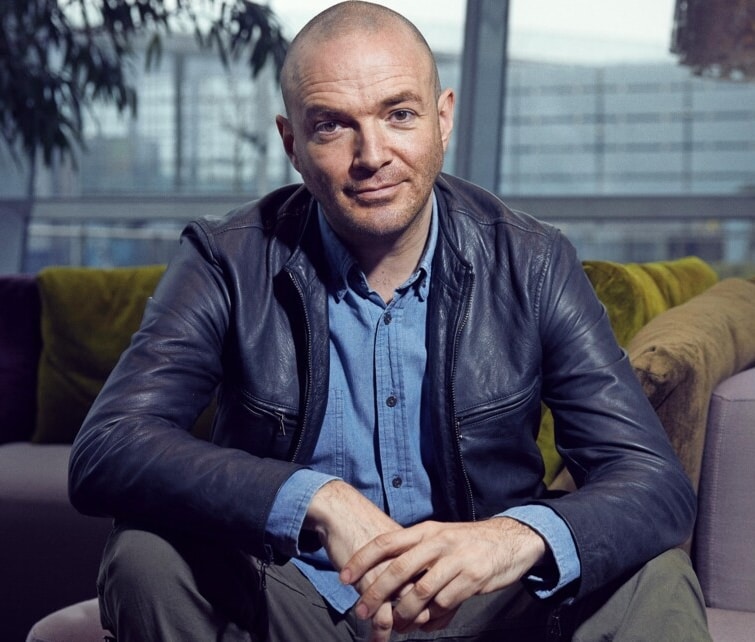 Why did we call this greenroom?
Here at Greenroom.io, our name is inspired by the warm and inviting atmosphere of a green room in the world of theater and performance. Just as the green room is a space where performers can come together, relax, and prepare for their time on stage, our platform is all about creating a welcoming environment for startups and investors to connect, collaborate, and embark on their next big journey.
We genuinely believe in the power of relationships to drive innovation and growth. That's why we've designed Greenroom.io to be a secure, transparent, and friendly digital space where our users can form meaningful connections that help them achieve success together.
The name "Greenroom" perfectly captures our dedication to nurturing these connections and our passion for reshaping the startup investment landscape in a more collaborative and people-centric way.
Greenroom.io is designed to provide startups with an efficient and streamlined way to connect with potential investors. Here's how it works for startups in five simple steps:
Sign up: Begin by creating a free account on Greenroom.io. The registration process is quick and user-friendly.

Build an anonymous profile: Craft an anonymized profile that highlights your startup's unique features, achievements, and potential, while maintaining confidentiality to capture the interest of potential investors.

Join the curated network: Once your profile is live, it becomes part of Greenroom.io's carefully curated network of startups, making it accessible to investors browsing the platform for investment opportunities.

Receive requests from investors: As investors explore anonymized profiles and identify prospects that align with their investment strategies, they can request access to your startup's detailed information, including identity, financials, and other relevant data.

Connect and engage: Upon granting access to interested investors, you can establish direct communication with them to discuss your vision, plans, and potential collaboration, paving the way for successful partnerships and fundraising opportunities.
It's as easy as that and you're in control of the process at all time.  
Greenroom.io offers investors a seamless and efficient way to discover and connect with potential investment opportunities in the startup ecosystem. Here's how it works for investors:
Sign up: Register for a free account on Greenroom.io. The sign-up process is quick and straightforward.

Browse anonymized startup profiles: Explore our carefully curated network of anonymized startup profiles, featuring key highlights, accomplishments, and potential. This allows you to efficiently identify opportunities that align with your investment strategy.

Request access to detailed information: When you find a startup profile that interests you, request access to more detailed information, including the startup's identity, financials, and other relevant data.

Connect with startup founders: Once granted access to the startup's details, you can directly reach out to the founders to set up a meeting, discuss their vision and plans, and explore the possibility of investing or partnering with them.

Access premium listings (optional): While most of Greenroom.io's services are free, you can choose to pay a nominal fee for access to some premium startup listings, providing you with additional high-potential opportunities.
It's the simplest way to get a constant dealflow, and only deal with the opportunities you find interesting